Date
Thursday 5th of October
Venue
Chartered Accountants House
47 Pearse St, Dublin 2, Ireland
Tel: + 353 1 637 7200
Fax: + 353 1 6680842
http://www.charteredaccountantshouse.ie/en/About-Venue/Dublin/
Program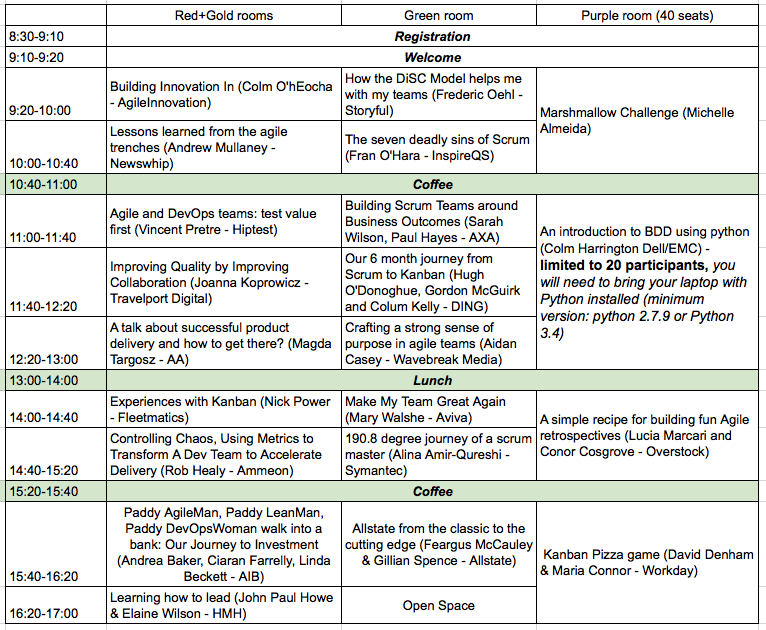 Check out our speakers and the abstracts.
Tickets
Contact
Frederic OEHL: agileIreland@gmail.com
Sponsors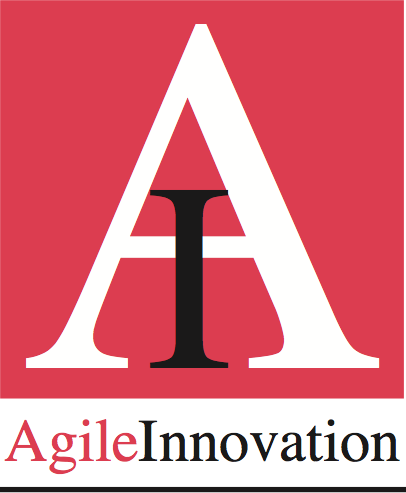 - http://www.agileinnovation.eu
Agile, Lean, Lightweight….Software development methods are slimming down and delivering better business value in terms of cost, quality, flexibility and speed. At AgileInnovation, we provide the expert knowledge and hands-on experience to accelerate your move to a more agile and lean way of working. We have led agile adoption programs with training, coaching and consultancy in companies like Intel, Prudential, Fleetmatics, Openet, Paddy Power and AXA.

Our principle is Colm O'hEocha, who has worked in IT for over 30 years in a variety of industries and roles from programmer to R&D Director. Colm has been involved with agile development for over 16 years, with 8 years training and coaching with AgileInnovation. As Agile Transformation Lead, Colm offers training and consulting on agile method adoption, with ongoing coaching and mentoring. He works with senior executives, delivery management and development teams to avoid common mistakes, identify the deeper implications of agile for the organisation, and develop the role of senior management in making the transformation deliver sustainable competitive advantage.

AgileInnovation are not just another training company –
Our veteran trainers/coaches have extensive hands-on experience applying agile and lean in industry
We have a great list of reference customers who have seen exceptional results – SMEs, MNCs, various industries
We are local to Ireland and can provide long term support customized to your needs (no bungee consulting)
We are very cost competitive compared to offsite training or big training and consulting firms
We are a leading authority on Agile and Lean, e.g. speaking at (inter)national conferences
We are authorized by Enterprise Ireland for their Lean Competitiveness funding
At AgileInnovation, we have helped 50+ organisations, big and small, across ICT, financial services and telecoms, to get leaner and more agile. We focus not just on the practices and tools, but equally on the people, mindsets and culture that are indispensable for agile success. Remember, "Agile is Simple, but its Hard". Don't make the same mistakes others have made before you – talk to us about how we can help.

- http://www.inspireqs.ie
Inspire Quality Services is the new name for Insight Consulting Ltd. originally founded in 1996 by Fran O'Hara. We provide services in areas related to
Agile – particularly Scrum. Through a combination of executive awareness building, agile assessments, training and coaching we help organisations transition to a more agile way of working. We generally 'partner' with organisations to deliver on a successful transformation in support of measurable business goals.
Software quality/test - ISTQB
Software and Test Process Improvement – CMMI®, TMMi®, TPI®
We work in a wide range of sectors both in Ireland and overseas. Sectors include ICT, Banking, Insurance and Financial Services, Publishing, Utilities, Transport, Government and Lifesciences.